We will change the aesthetic industry
by focusing on safety of people lives
Mersateb is a leader in the Iranian medical aesthetic market, pairing the most daring technological advances with The strictest routes in terms of security. Our goal is to assure all doctors have access to the latest technology and health equipment so that the best possible solutions for patients are guaranteed.
In partnering with a trusted high standard aesthetic device company like Mersa, aesthetic professionals worldwide gain access to The most accurate cosmetic medical equipment, Free and professional training programs and Great after-sales service.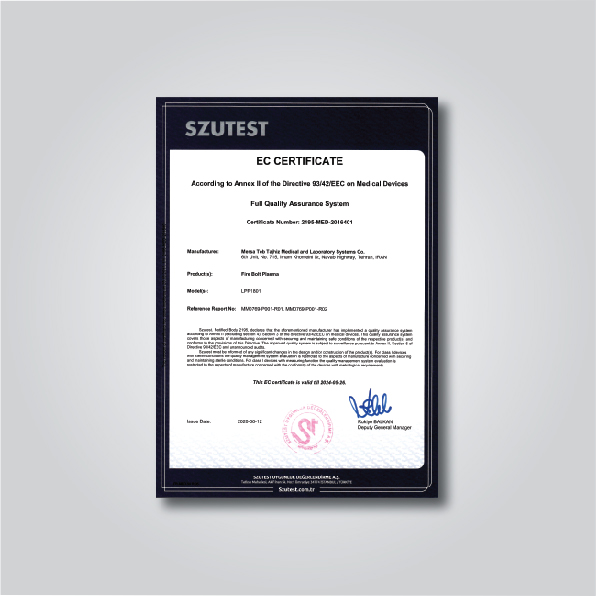 The Plasma Firebolt device , manufactured by Mersateb Tajhiz medical device company, holds
the EU standard of CE2195. The CE standard has been developed by the European committee
for standardization (CEN). Only products with CE marking, i.e. products compatible with specific
standards and specifications, are permitted to be launched in the European Union's markets.
The standard has the highest level of strictness in medical device industry so that the highest
quality products can be launched in the market.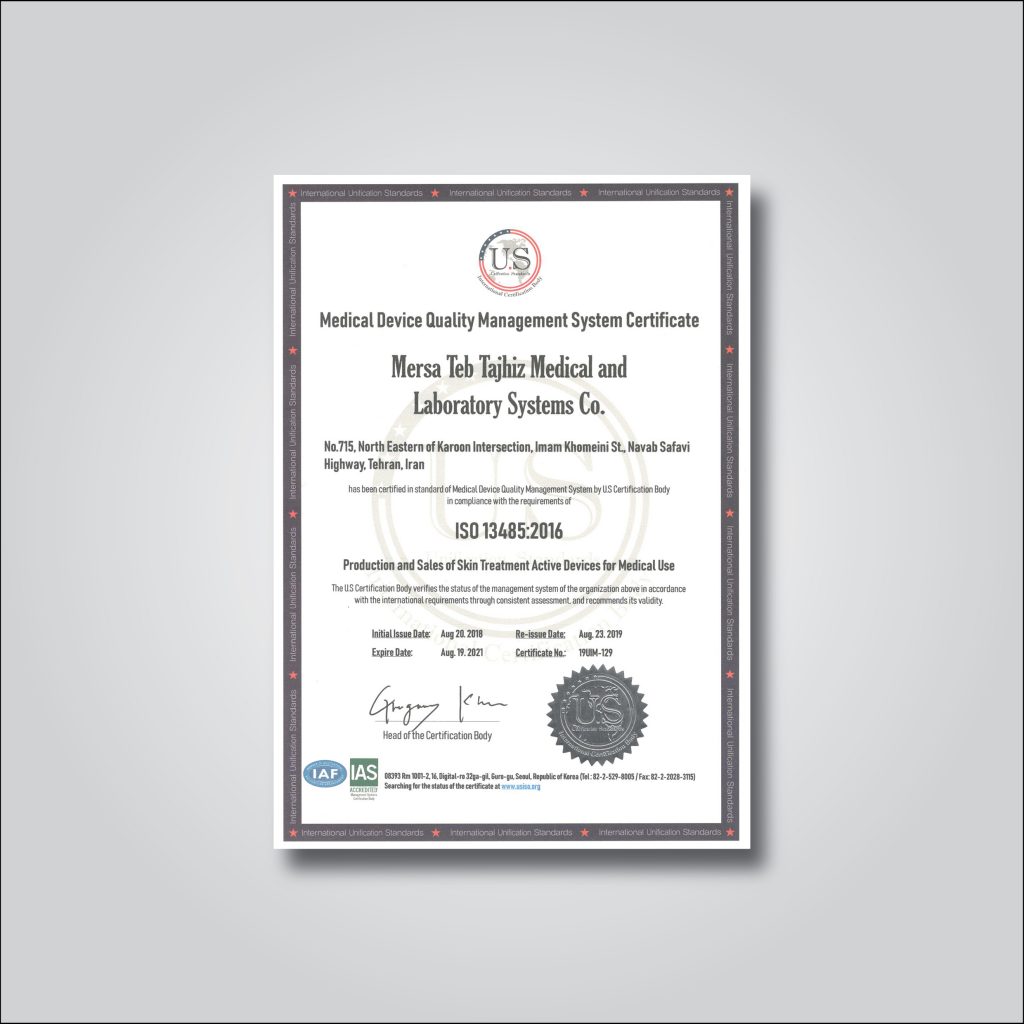 ISO 13485 is a specialized certificate of quality management standard in medical device
industry. Mersateb Tajhiz standard has been issued by South Korea's USCert; it guarantees that
the company's products, in all stages, from design to production, quality control, training,
selling, after-sales services, customer complaints handling and other standard services are
compatible with international principles and all these steps are fully supervised.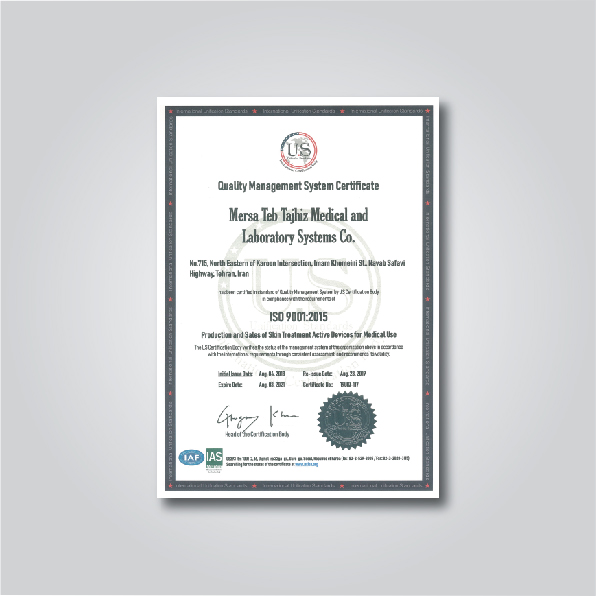 The ISO 9001 quality management certificate, which has been issued by Korea's USCert,
guarantees that all organizational key principles including improving customer satisfaction,
improving fully integrated processes, using evidence-based decision making and creating the
organization behavior of continuous improvement are properly followed, implemented and
observed in Mersateb Tajhiz.
wether you have a question, booking a product or demo or you want to join us doing business please click on the button below and let us get to know you better
+9821_66152651
+9821_65823609
No715, Eliya Headquarter, Imam Khomeyni Ave, Navab Highway, Tehran, Iran