EVERLASTING LUSTER
WITH VISIBLE WAVES
Nettle™ Fractional RF Technology
The fractional RF technology applies high-frequency and  minimally-intrusive radio waves to specific skin layers to produce heat, which stimulates fibroblasts and produces collagen and elastin. Ultimately, this process significantly contributes to skin rejuvenation. Fractional RF applies radio waves to the skin with fractional needles and can produce different effects in the skin's lower layers without exposing the skin surface to heat; thus, significantly reducing treatment side effects.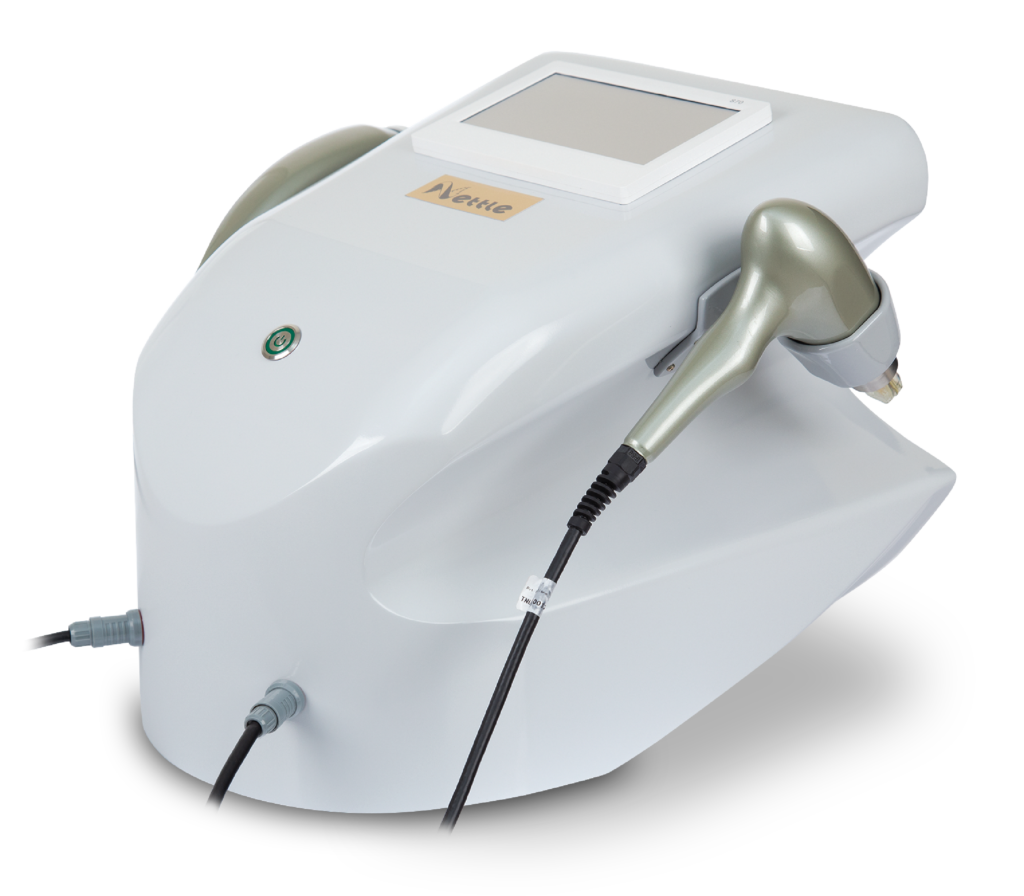 Functional Mechanism of Nettle™
The functional mechanism of Nettle™ is fractional or multipolar application to skin layers.
In the fractional method, a set of very fine needles are injected to specific depths at different areas of the skin through the RF device's fully-automated mechanism.
A very fine radio wave current with specific intensity and duration flows between the needles. This exchange of waves produces heat and positively affects the skin dermis.

In the multipolar approach, the RF current is established between pairs of four electrodes  with anodes and cathodes, and affects a wide and deep area of the skin.
In both methods, RF waves produce heat in the skin and stimulate growth factors to  initiate regeneration.
The secretion of growth factors activates fibroblasts, and the production of collagen,  elastin, and hyaluronic acid helps improve skin tissue.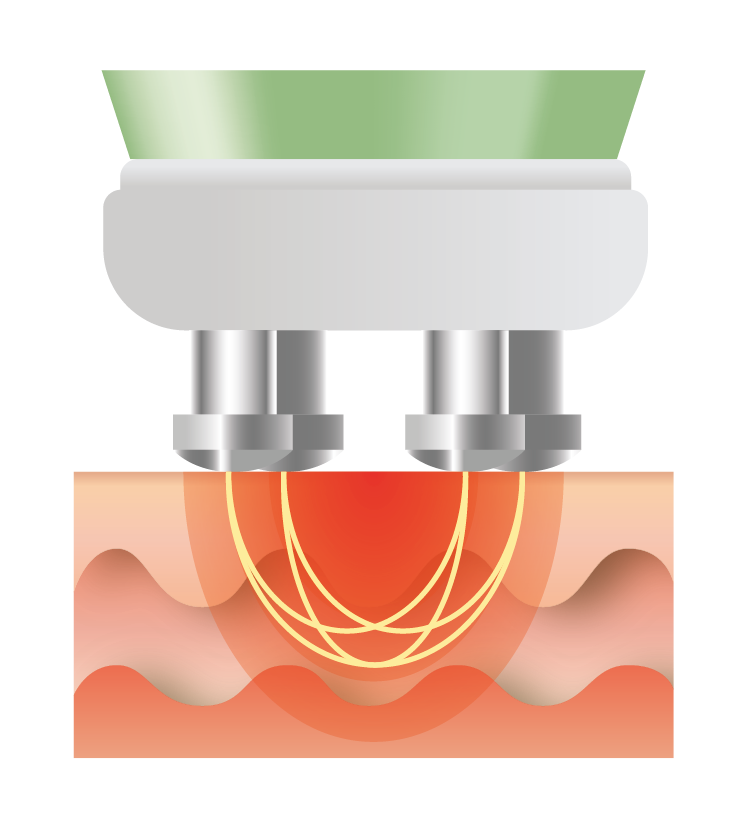 Nettle™ Handpieces Design
Nettle™'s unique design includes two light and ergonomic  vibration-free handpieces that provide pleasant use for doctors for a long time.

Nettle™'s 5×5 and 7×7 needles are designed to produce the best results with the shortest convalescence period.
Multipolar Electrode Design
The multipolar handpiece tip has four electrodes with  anodes and cathodes at specific intervals. The electrodes are  fully bio compatible with the skin and provide a painless and  comfortable treatment for the patient.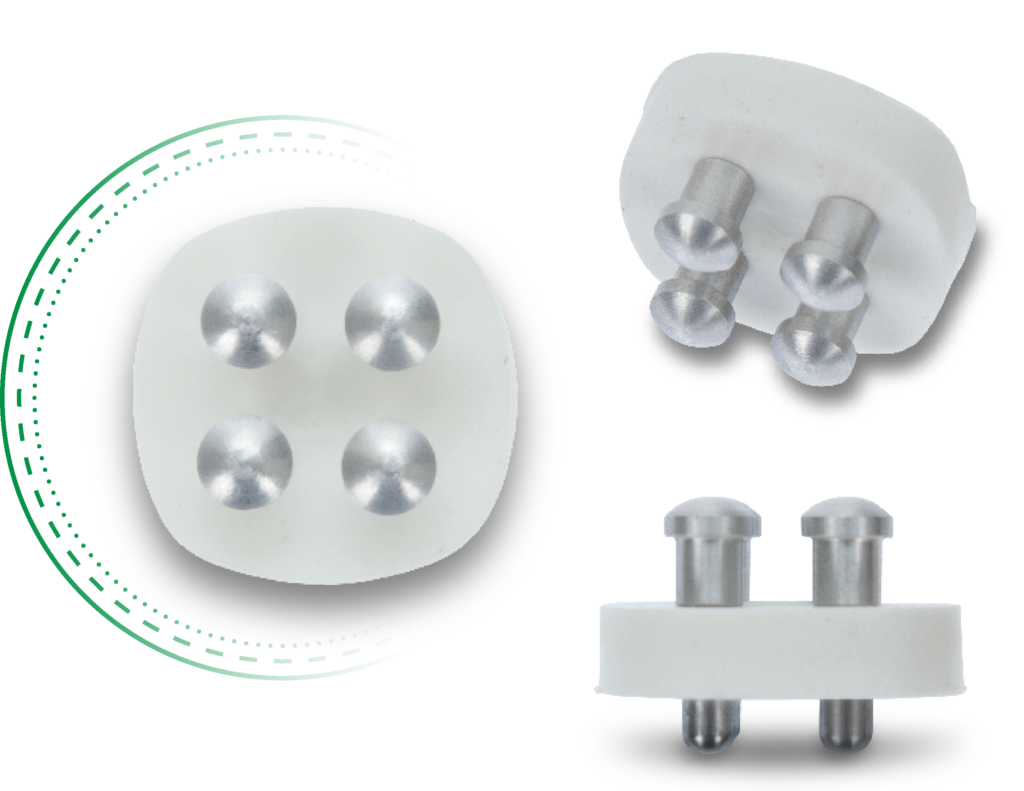 Nettle™'s Features at a Glance
Fractional and multipolar handpieces 
Semi-intrusive and non-intrusive modes
Achieving the optimum injection depth with 4 and 8 MHz frequencies
Fully-digital RF power and pulse time adjustment
The option to adjust needle penetration from 0 to 3 mm
Specific treatment modes with various applications for face and body
No radiofrequency applied during needle injection or removal
The ability to set RF pulse delay
Automatic re-shot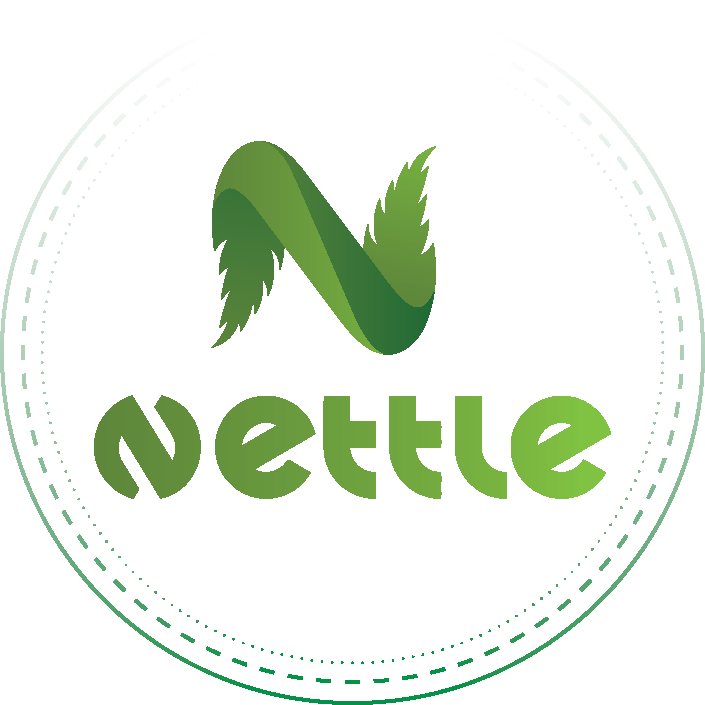 Technical Specifications of Nettle™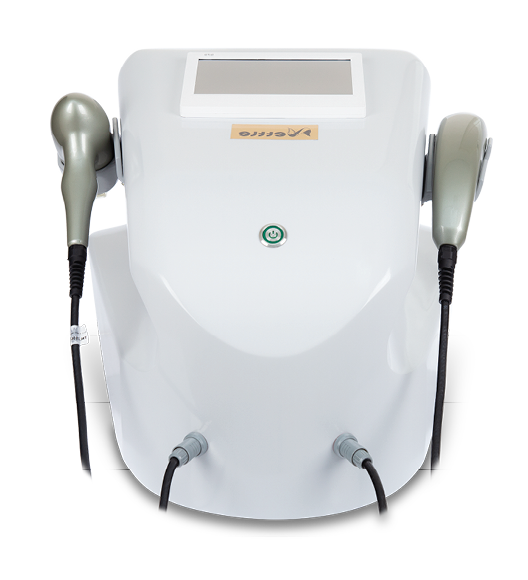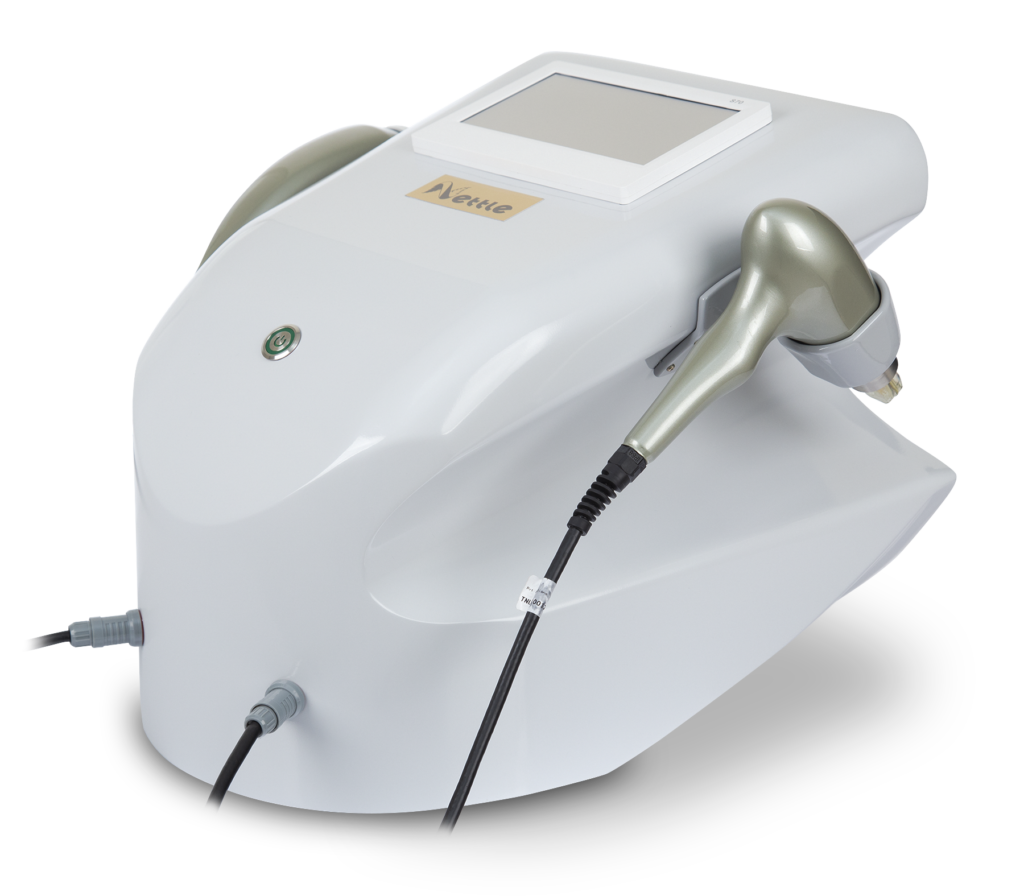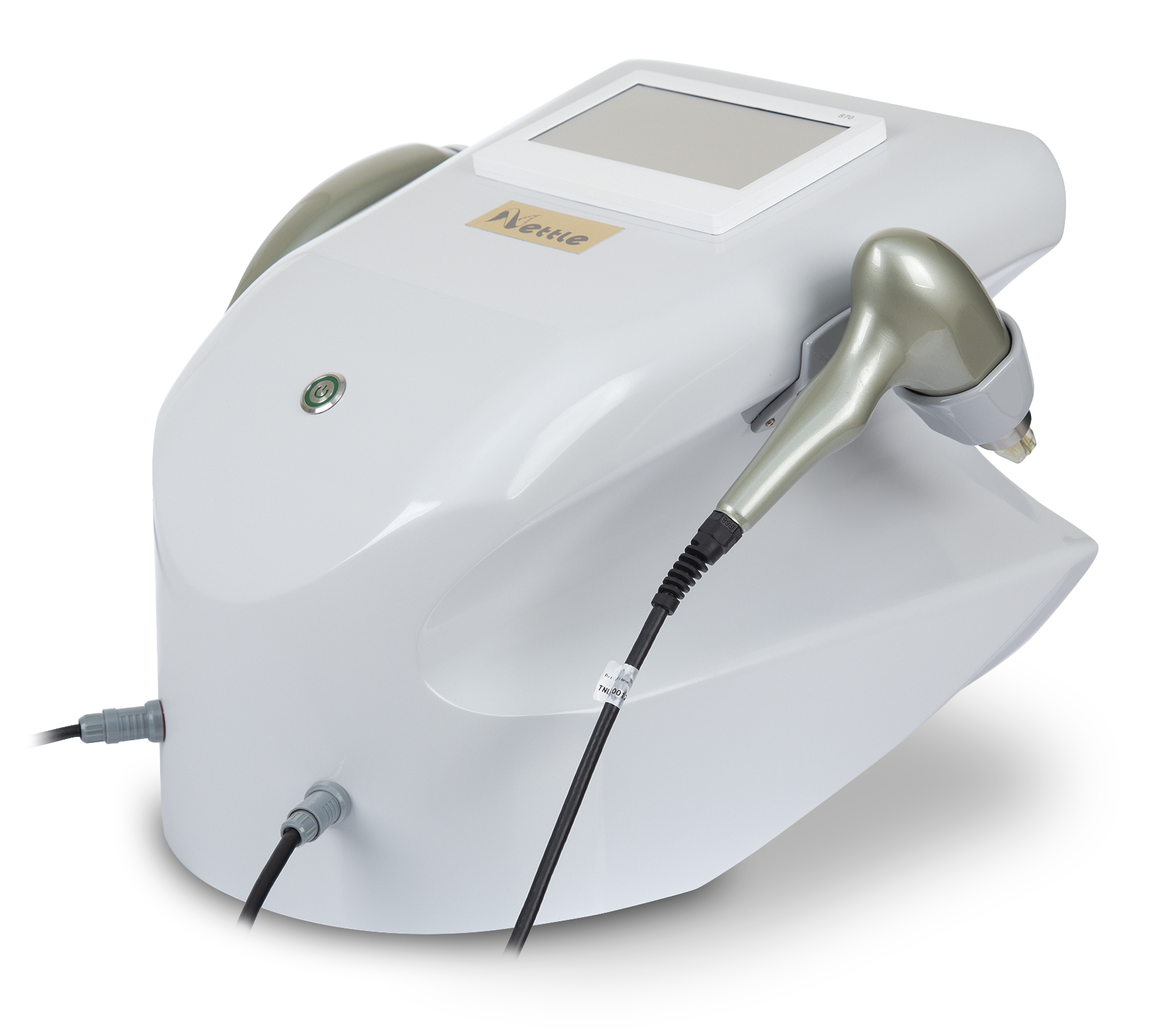 Name
NETTLE™ FRACTIONAL RF
Input Voltage
100-240VAC

Dimensions

‪45 x 30 x 30
Weight
‪5.5 kg
Functional Modes
FRACTIONAL
MULTIPOLAR